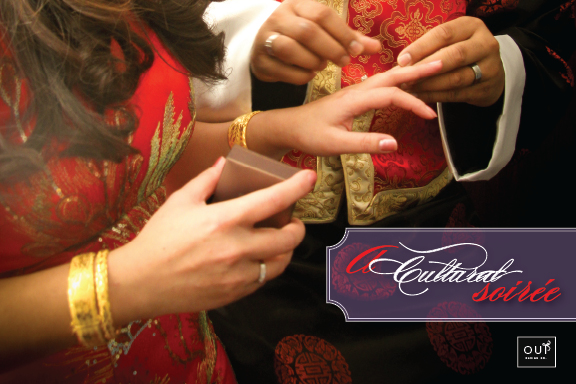 When we think about Mai and Sokun's story, lyrics from a Bob Dylan song come to mind: "The future for me is already a thing of the past You were my first love and you will be my last." – Bob Dylan, Bob Dylan – Love and Theft
From the very first moment they laid eyes on each other, Mai and Sokun knew they were meant to be. Their years together finally led up to the day that Sokun popped the big question. It was a meticulously planned occasion that was two months in the making. With the help of Mai's close girl friends who knew about the little secret, she was convinced into throwing Sokun a surprise 30th birthday party. Little did she know, the surprise party that she was planning was really a set-up for her surprise proposal. The evening went as planned and at the end of the night Sokun got up to give his thank you speech. With his heart racing and knees trembling, he then went down on one knee and asked, "For my birthday, will you marry me?" Sokun's words were followed by an eruption of hoots and cheers from all their friends while Mai finally managed to let out an audible "yes" through her happy tears.
After their engagement Mai and Skoun brought Oui Design Co. on board to help them illustrate their vision for their big day. The most significant consideration was paying honour to their diverse backgrounds – Mai is Chinese and Sokun is Cambodian and both were raised in Canada. They wanted their wedding to reflect the union of two different cultures.
For the Chinese cultural elements, the traditional Door Games and Tea Ceremony were held at Mai's parent's house. This was followed by a Cambodian marriage ritual at the couple's house as a tribute to Sokun's roots. The reception was held at Diamond Banquet Hall, where a 10-course dinner was served, catering to both cultures.
With so many diverse elements arranged for the day, Mai also had numerous outfit changes – 5 to be exact! For the Tea Ceremony she wore a traditional Chinese red dress with sequined embellishments. While for the Cambodian ceremony she changed into three different outfits that were hand made in Cambodia with exquisite intricate detailing. Finally, she slipped into a classic white wedding dress for the reception.
After a morning filled with love and emotion, the reception was filled with loads of fun and games that captured the playful side of Mai and Sokun. It had the guest in tears of laughter with their humorous adventure grand entrance video, memorable moments Madlibs game, kissing seaweed game, hip jiving basketball hoop game, and a scavenger hunt for the kids. There was never a dull moment throughout the night!
Mai and Sokun's wedding was a perfect portrayal of who they are and we were more than thrilled and honoured to be a part of the twosome's big day. "Our wedding was multicultural, colourful, and entertaining" the pair concludes. We couldn't agree more.