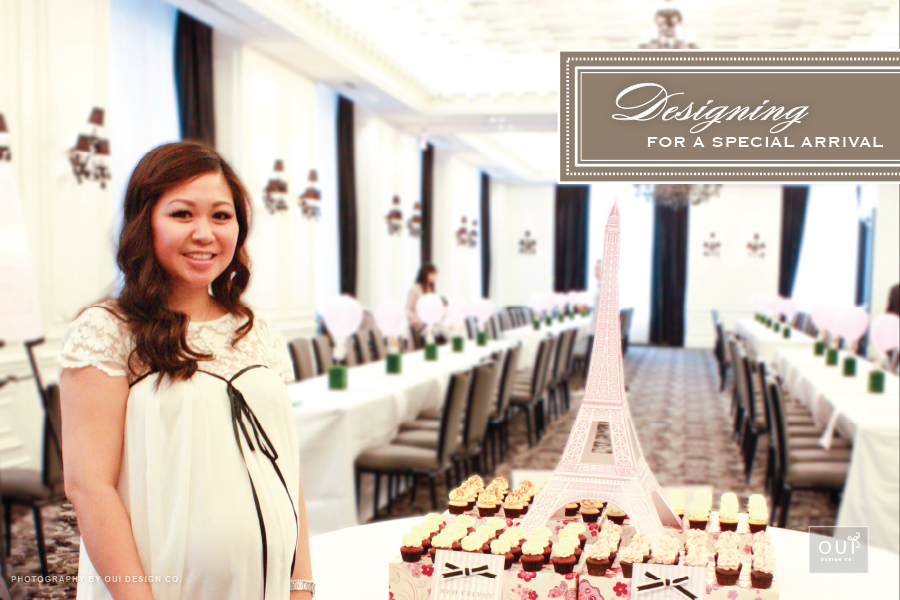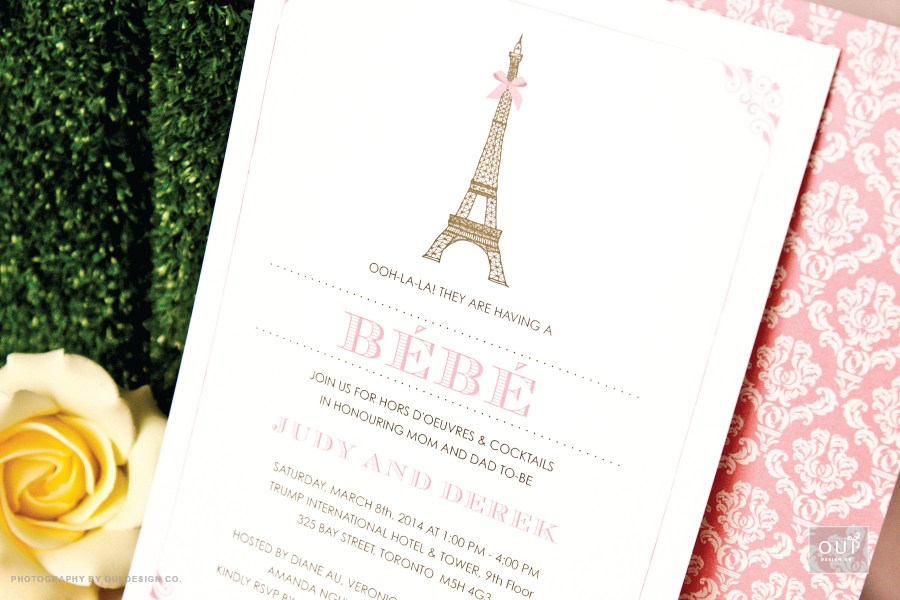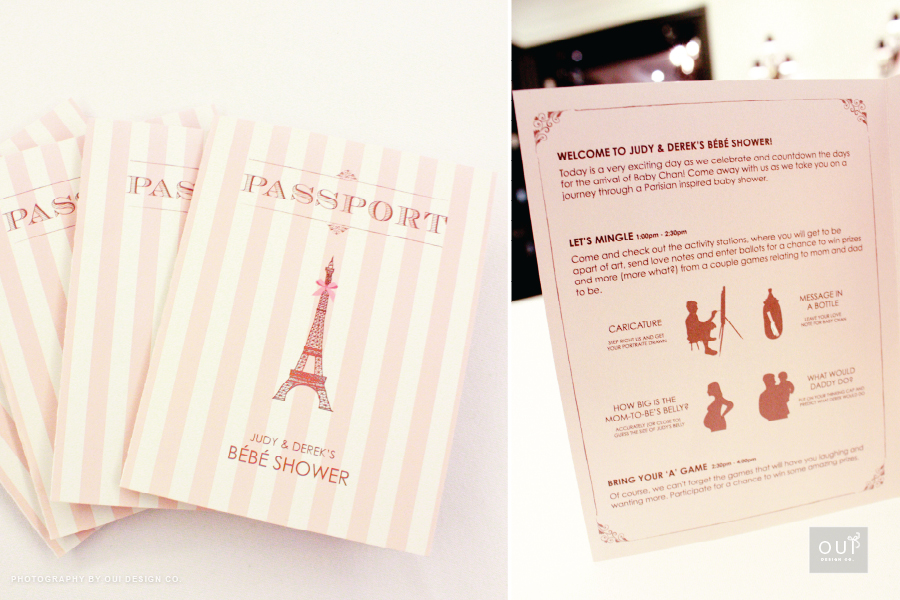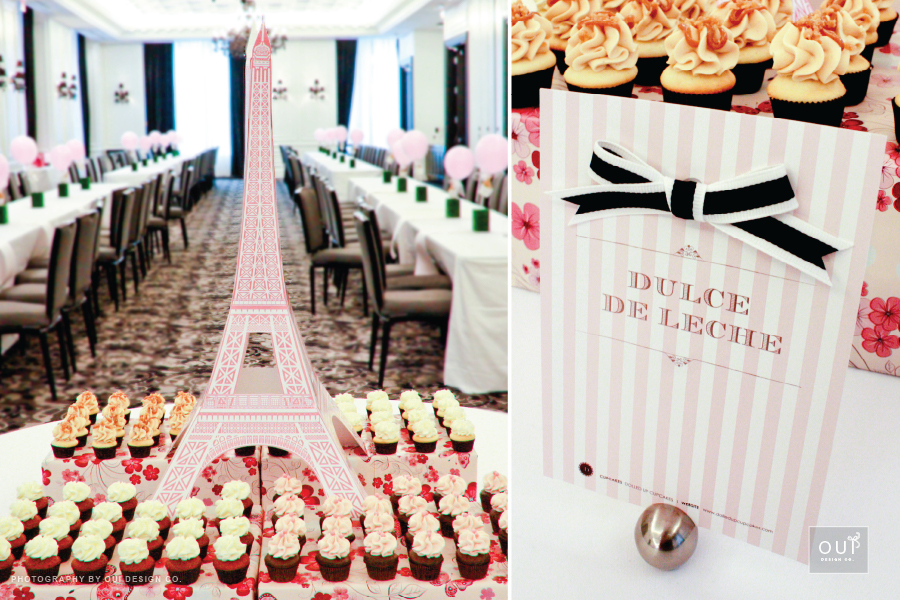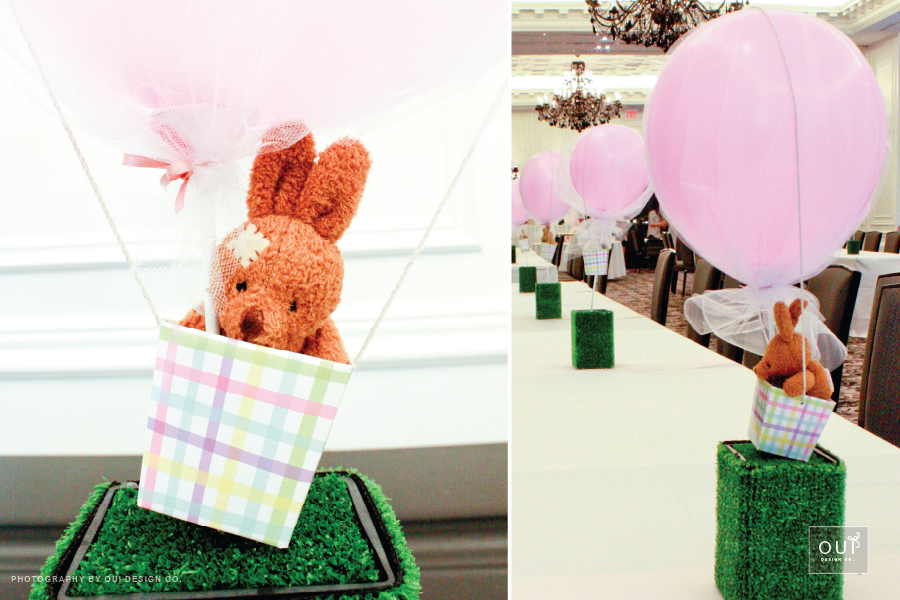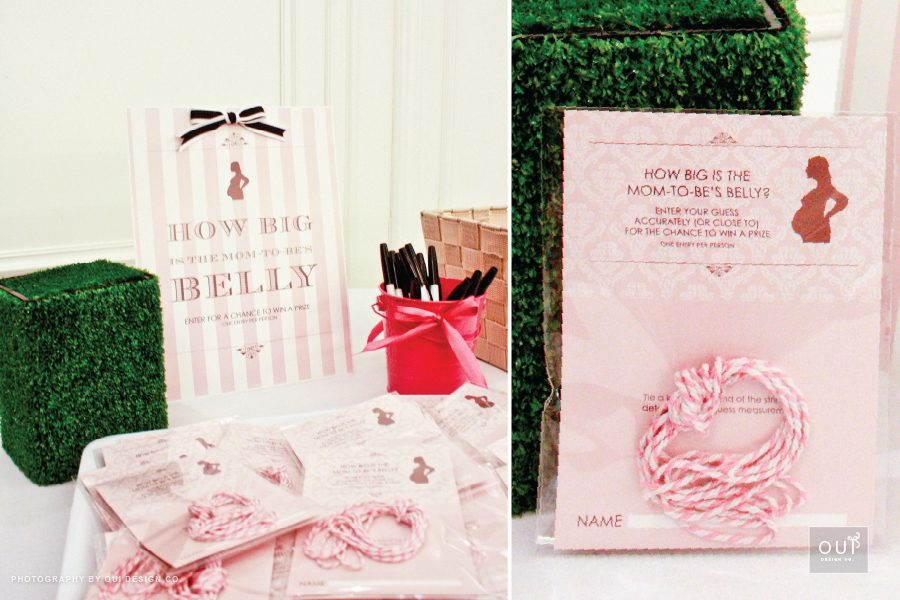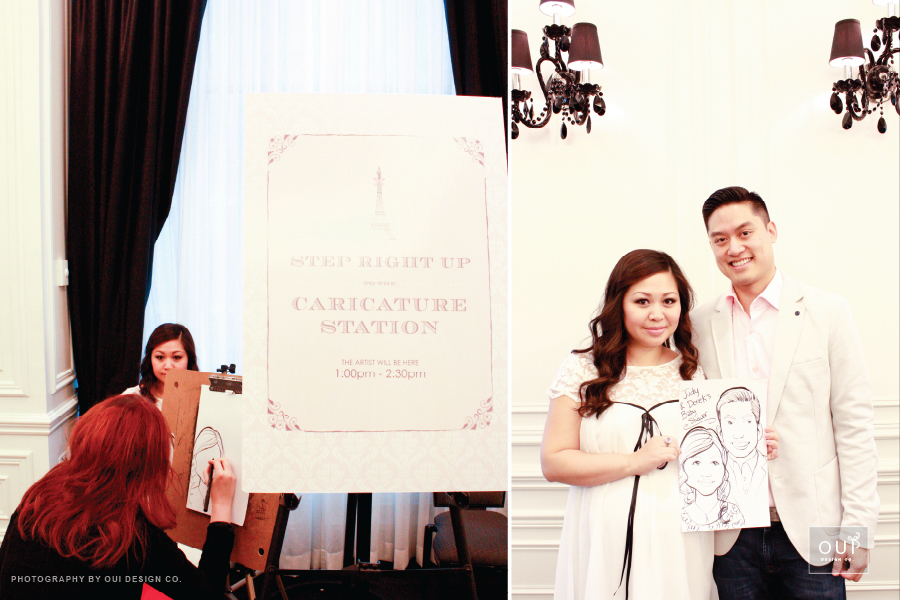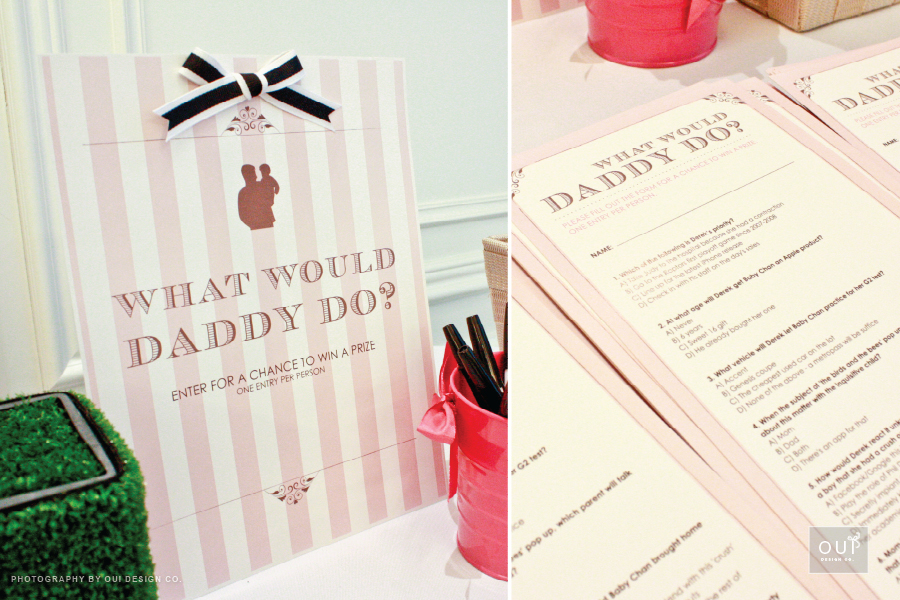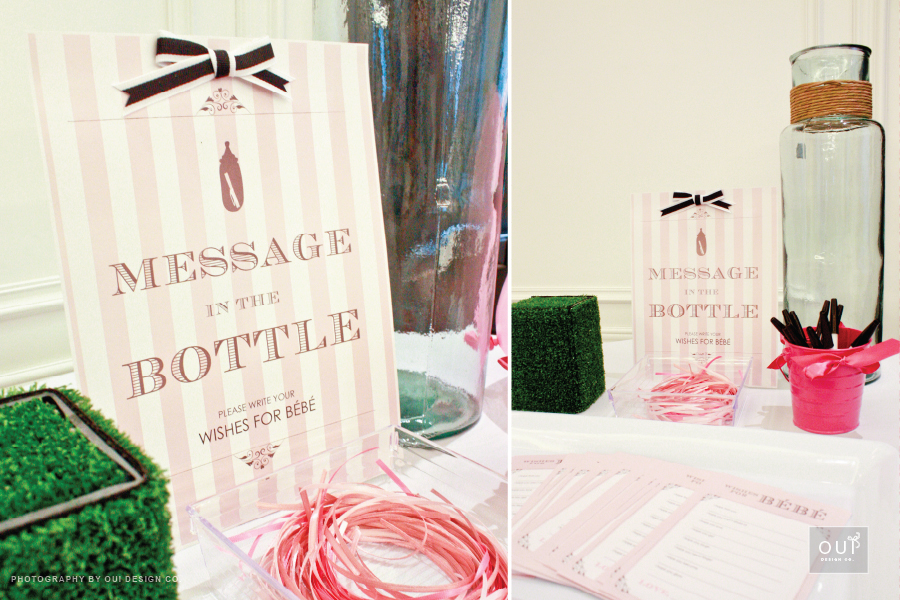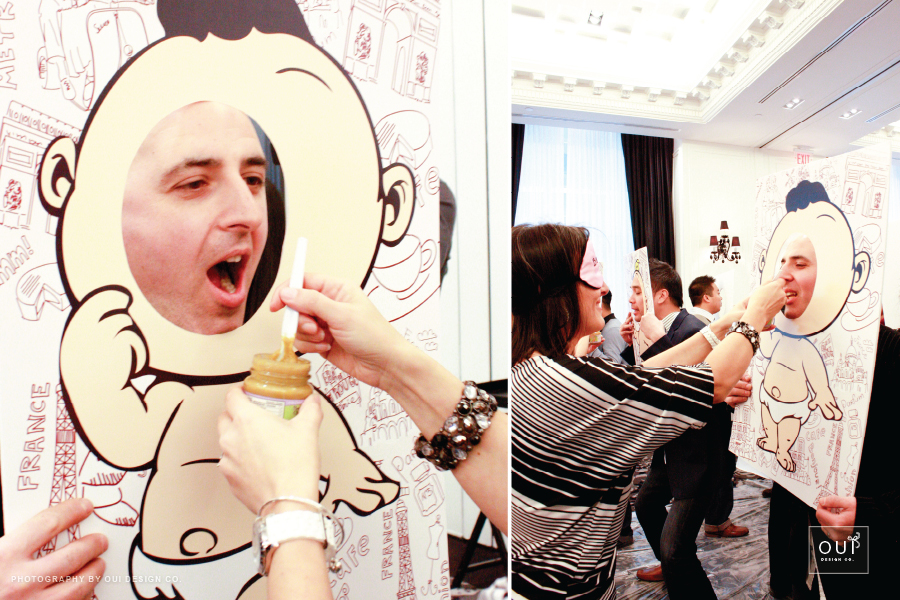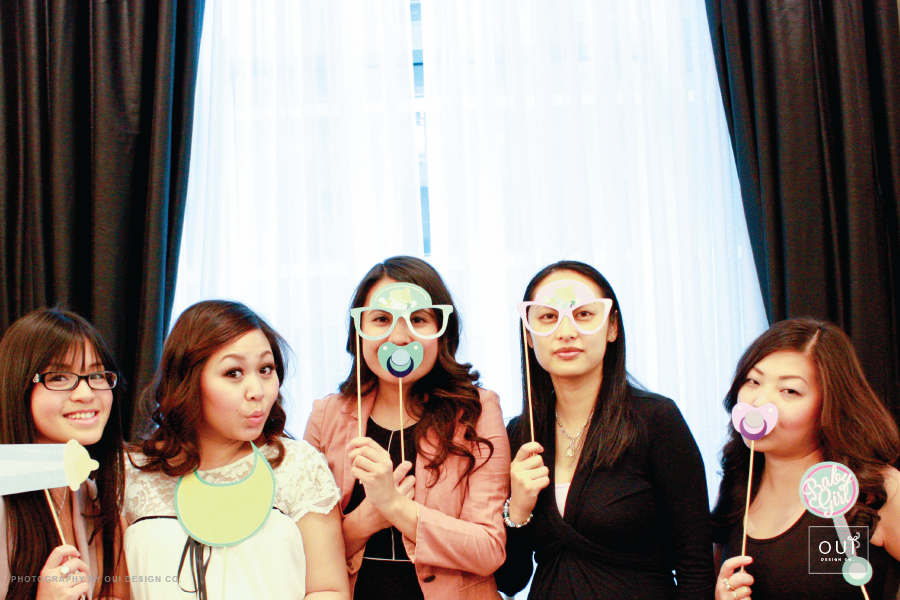 DESIGNING FOR A SPECIAL ARRIVAL
As an Event Designer of OUI DESIGN CO., Judy Chan has planned, managed and executed luxurious events for our extraordinary clientele around the world. For the upcoming arrival of her first child, the roles were reversed, as she and her husband became the guests of honour at their co-ed Baby Shower Soiree.
With the help of her closes friends, we partnered up with them to design the day. It was one of our favorites planning experience to date. It is not often that we come across the opportunity to plan a co-ed shower, but for it to be an event that is close to our hearts is something even more special.
Elements that were essentials for us to celebrate the expected arrival of Judy's daughter were those that would be considered an extension of Judy herself. The event had to be stylish, chic, and feel like a lovely day in Paris. We embraced the soft pastel pink, light warm grey with a touch of bold black colors making the overall design sweet and sophisticated.
Creative highlights for the special day included guests receiving a custom designed passport for them to be whisked away on a journey through a Parisian inspired baby shower. Encounter stations were arranged for guests to be apart of art, send love notes, and enter ballots for a chance to win prizes. Of course we couldn't forget the games that were composed to carry on the design concept as well as provide much entertainment for the guests and participants.
Tablescape design included, custom crafted air balloons that were the center of attention. Inspired by the city of love, Paris. It allowed for the sweet and playfulness of the occasion to shine through. Taking the non-traditional route, instead of floral arrangements, we opted for miniature green hedges that captured the feel of the daytime in Paris.
The food had to be as tasteful as the event design; hors d'oeuvres were served in addition to the elegant sweet table. Stationery was hand crafted by Oui Design Co.
It was truly a beautiful day that everyone from all ages was able to enjoy. We hope to have inspired parents-to-be to make their baby shower a refined, beautiful, and fun day for themselves and all of their guests.
Wishing Judy and Derek all the best as they step into parenthood and await the arrival of their baby girl!
Created with Love for Judy and Derek Chan
Written by Veronica Heng
Photography by Priscilla Schultz
Maternity dress by ASOS
Celebrated at Trump Hotel Toronto
Cupcakes by Dolled Up Cupcakes
Event styled & Stationary by Oui Design Co.