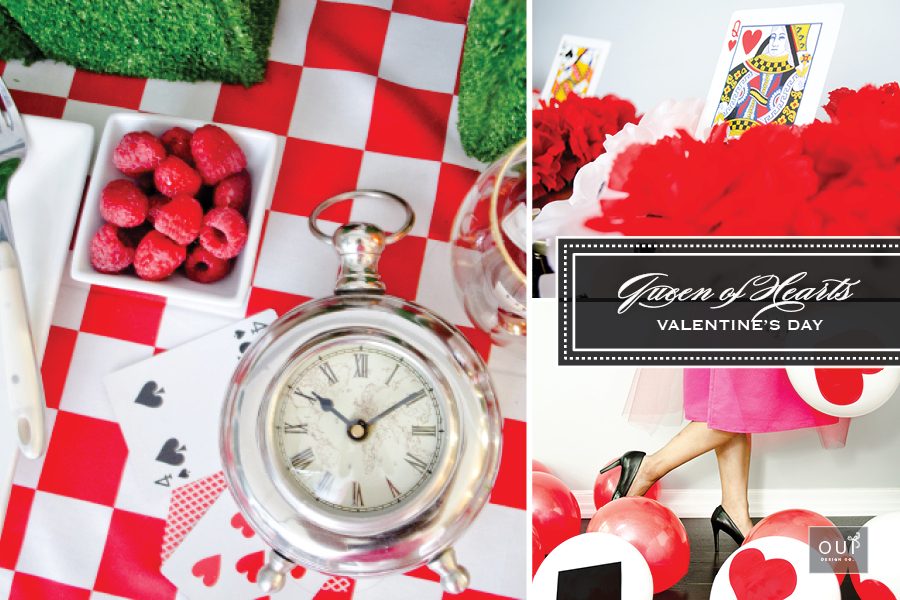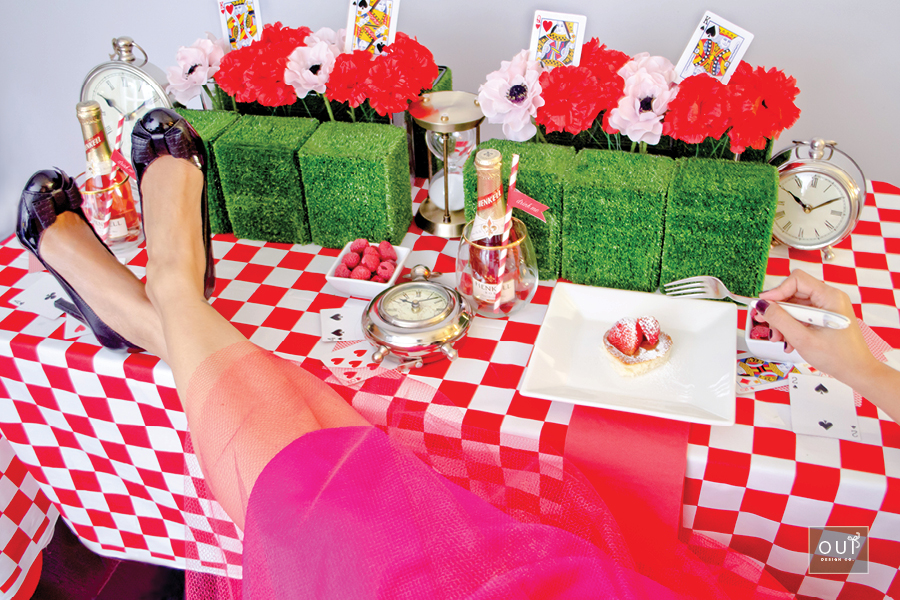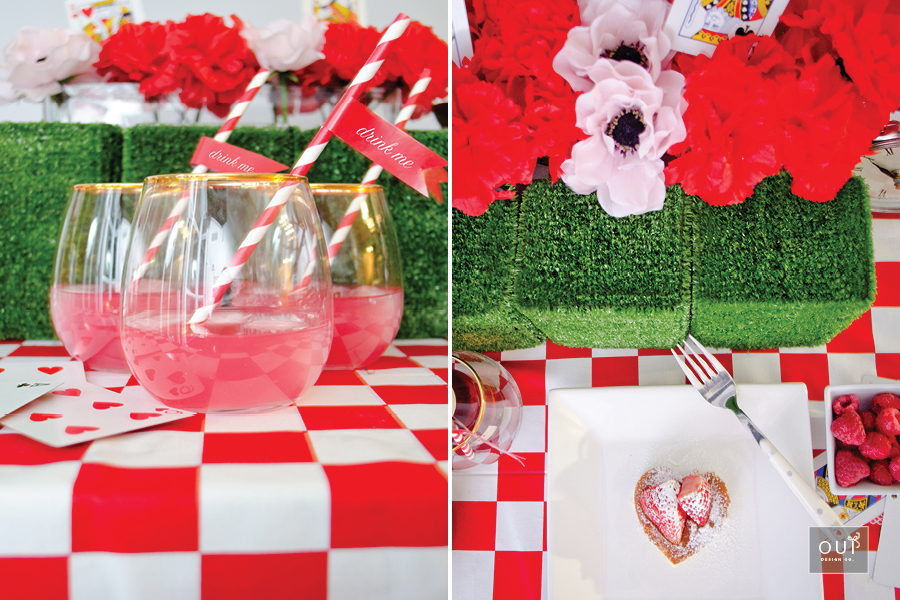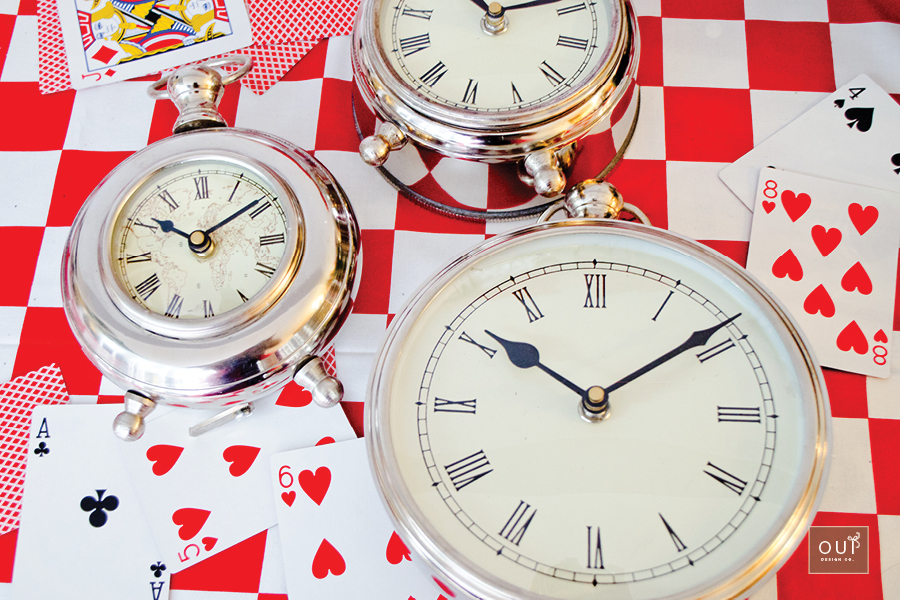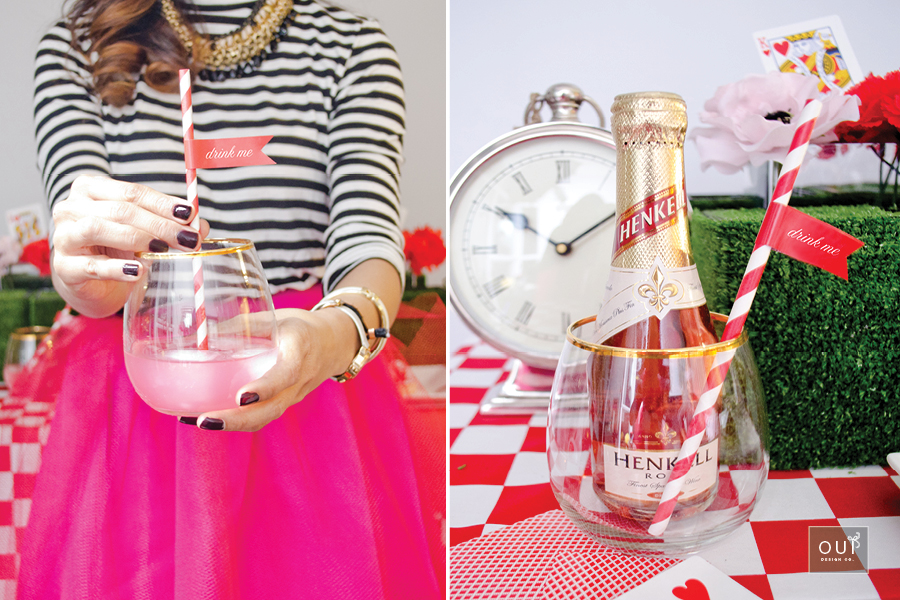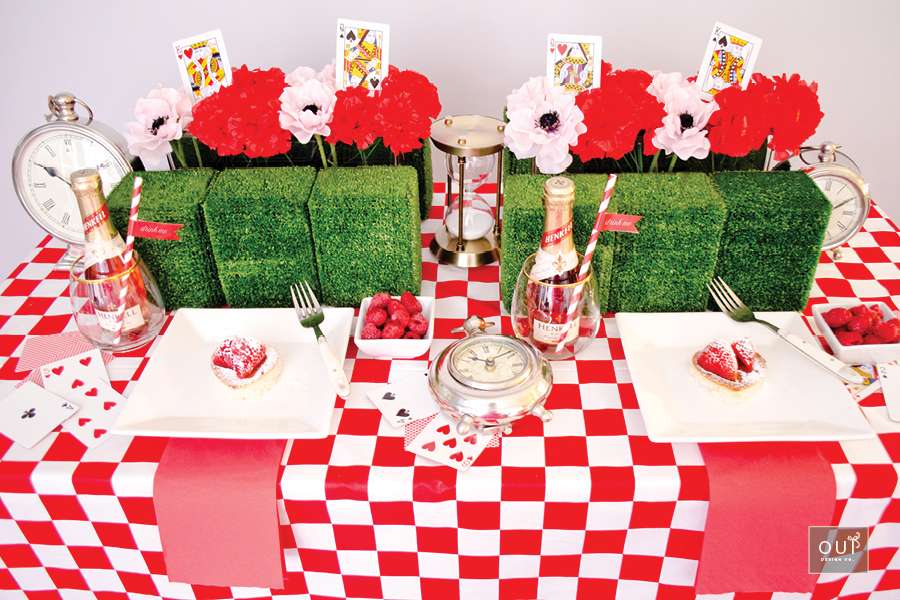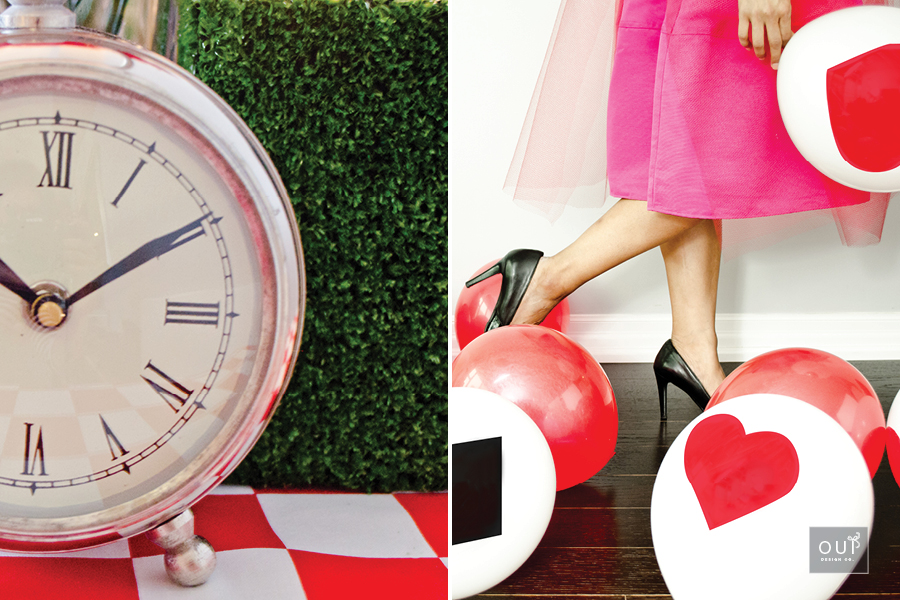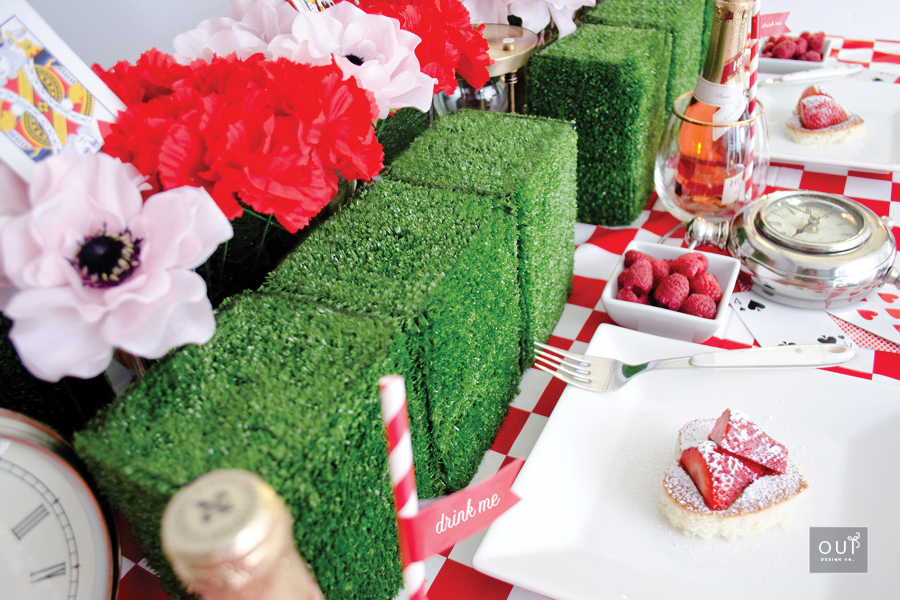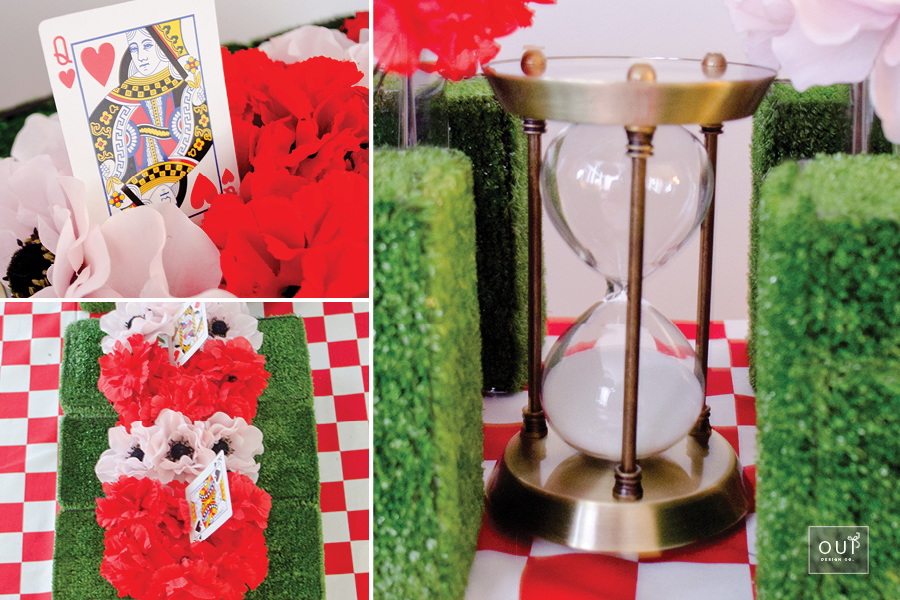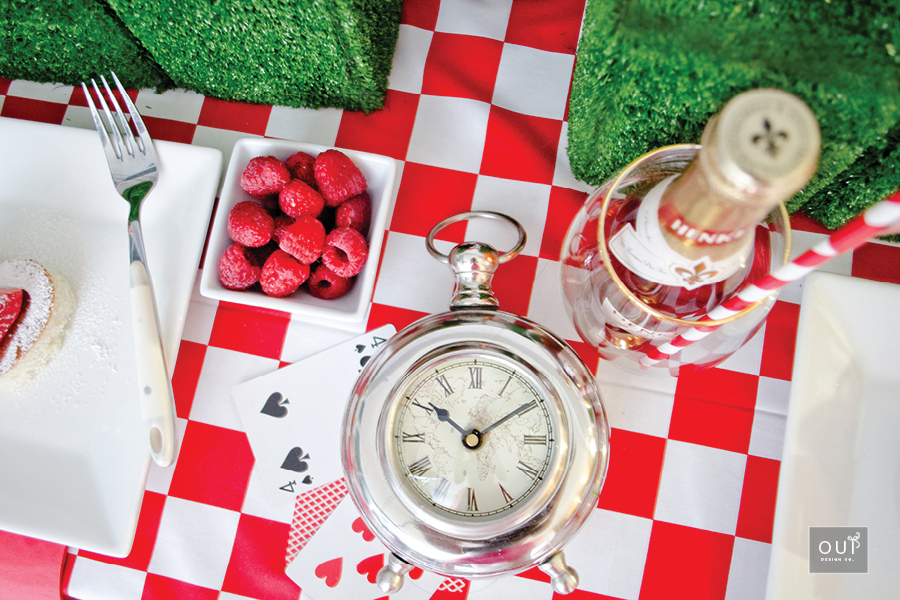 When you combine sweet treats, champagne, and great girl friends, a fabulous time is inevitable. Ditch the dudes and grab your gals for Valentines Day!
This style shoot was a play on what you wouldn't expect this occasion to be and create something different. Inspired by the theme that felt appropriate for Valentine's Day while being fun and whimsical. We created a party inspired by two things — that mad Queen of Hearts (from Alice and Wonderland) and a game night with friends!
To kick off the fun, this tablescape was designed to feel a bit like falling down the rabbit hole. With combination of vintage style clocks, patterns, and colour sign of Valentine's Day to create the perfect quirky and lovable setting.
We imagine that dessert would naturally be served because a way to a girl's heart is something sweet. A simple heart shaped cake topped with strawberries and icing sugar goes hand in hand for Valentine's Day.
What better way to spend time with friends than around a table like this and playing games late into the night!
DESIGN TEAM:
Photographer: Priscilla Schultz, Oui Design Co.
Art Direction and styling by Veronica Heng, Oui Design Co.