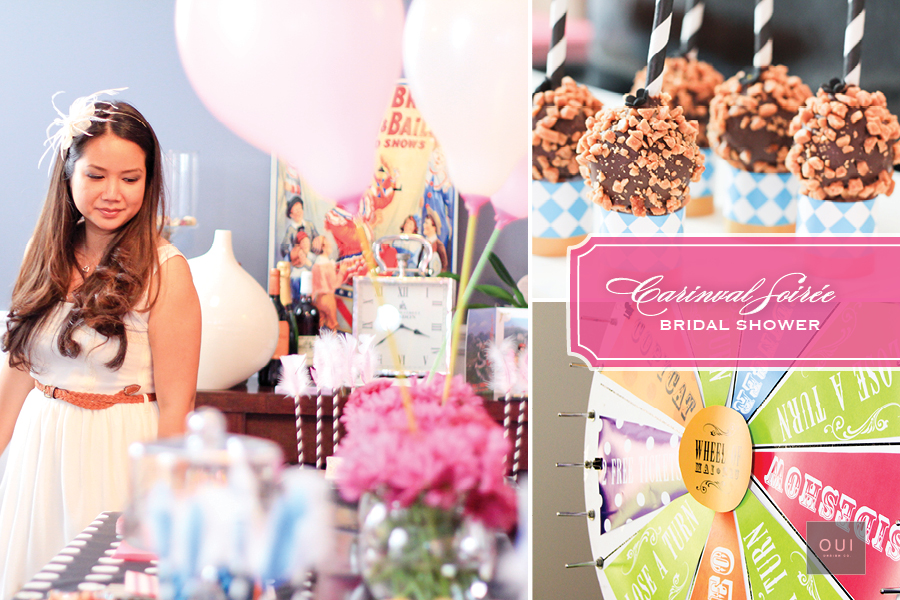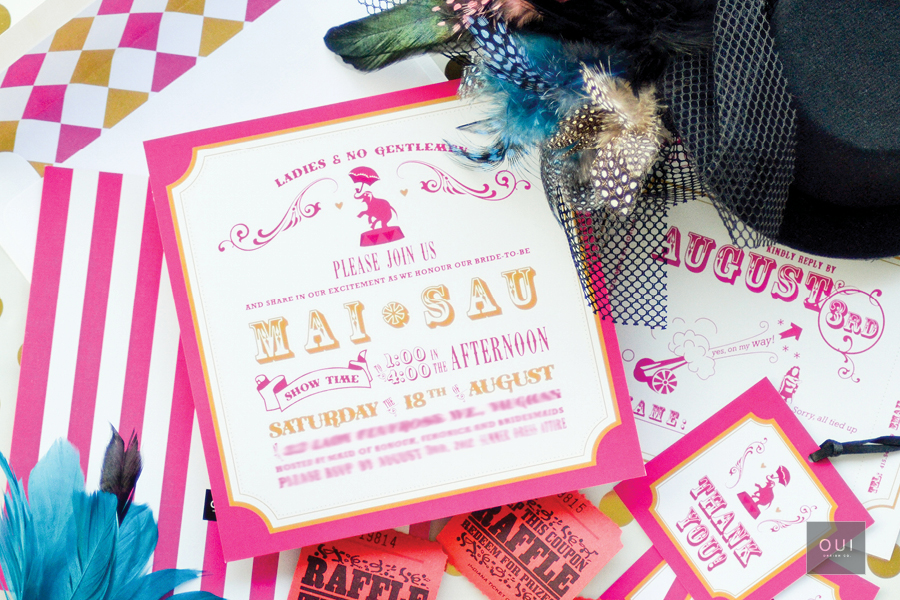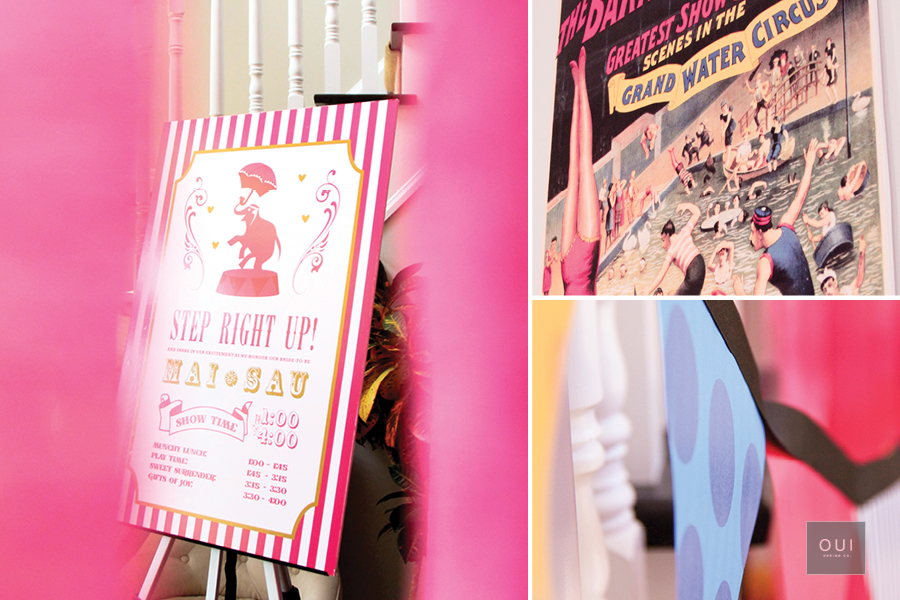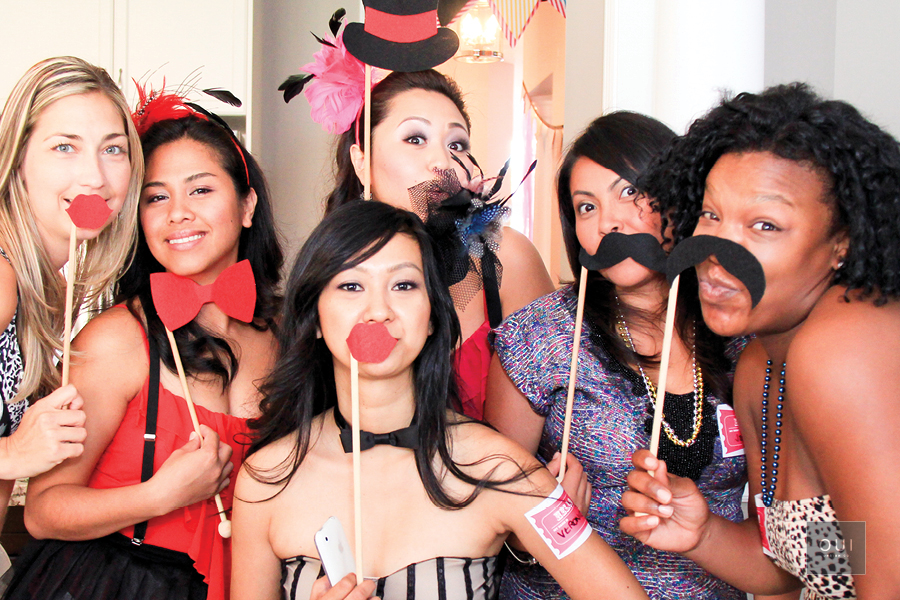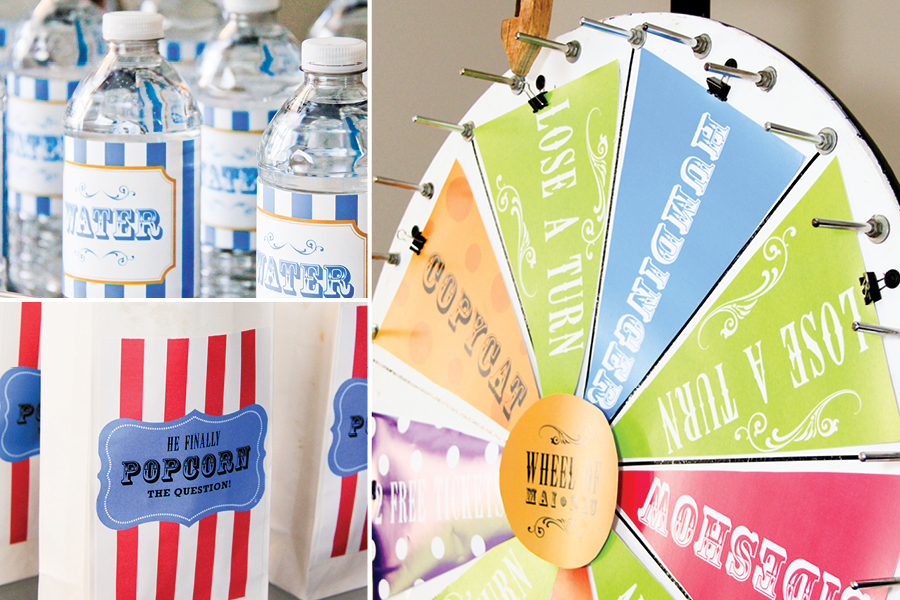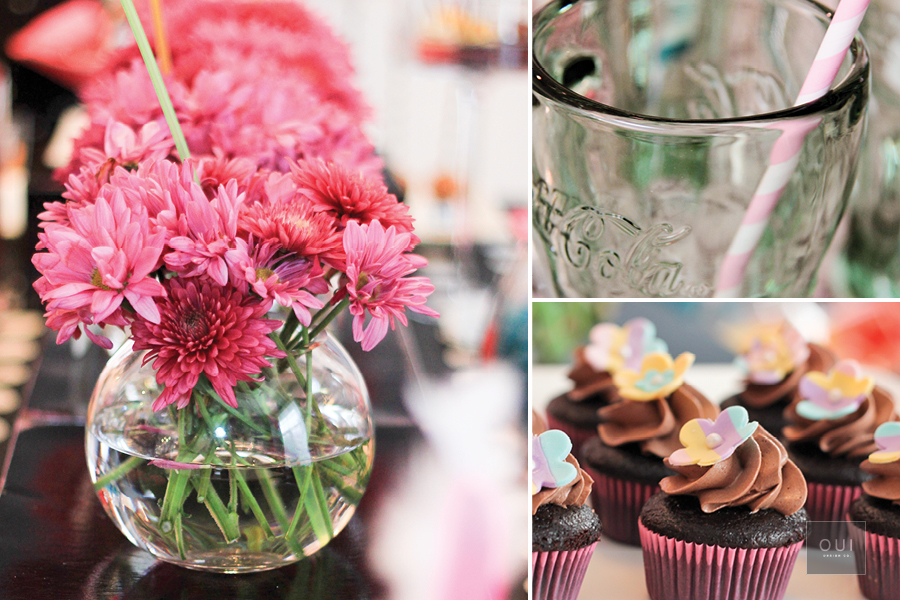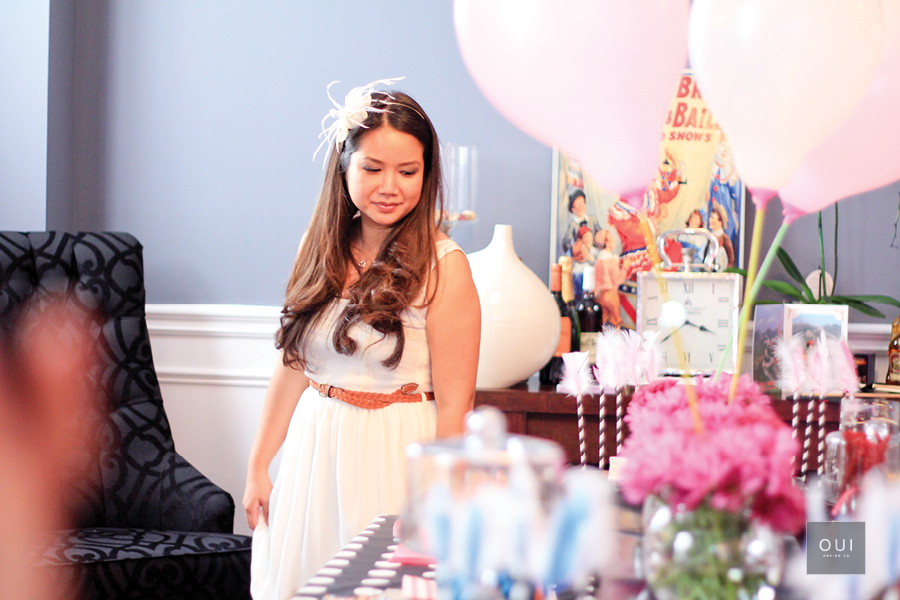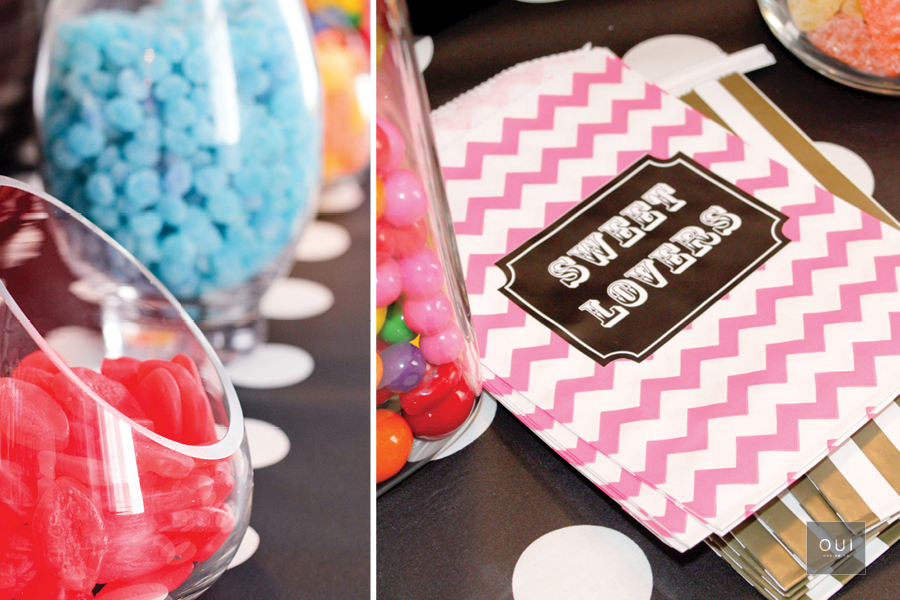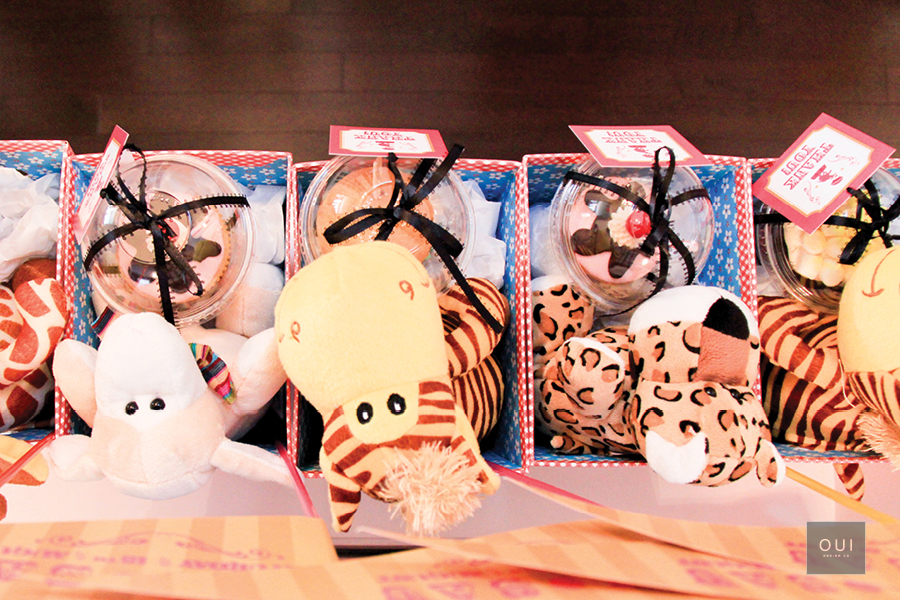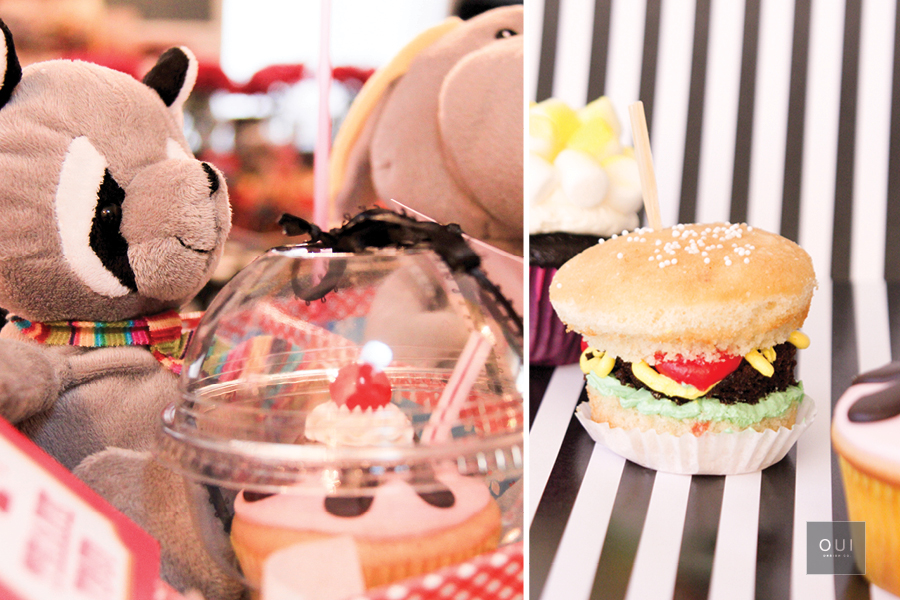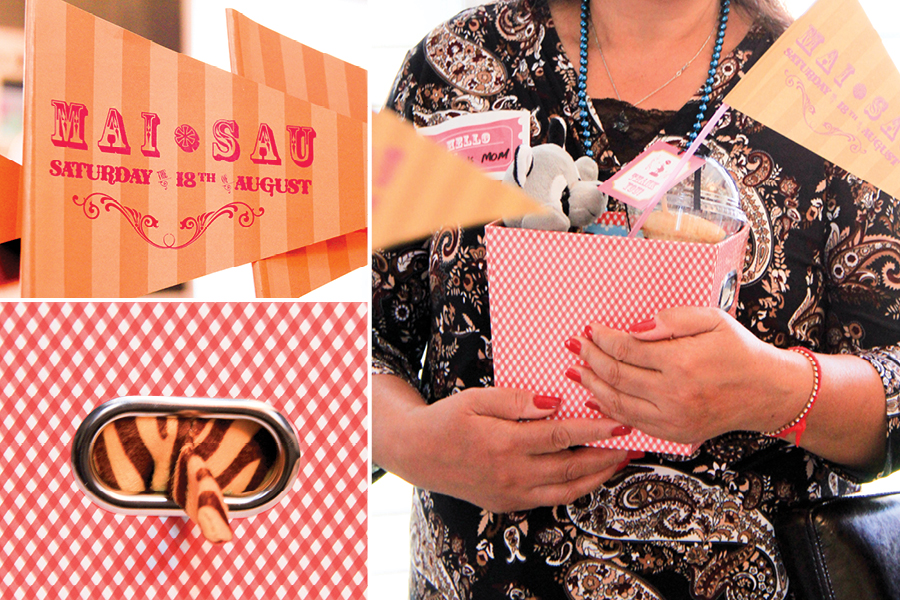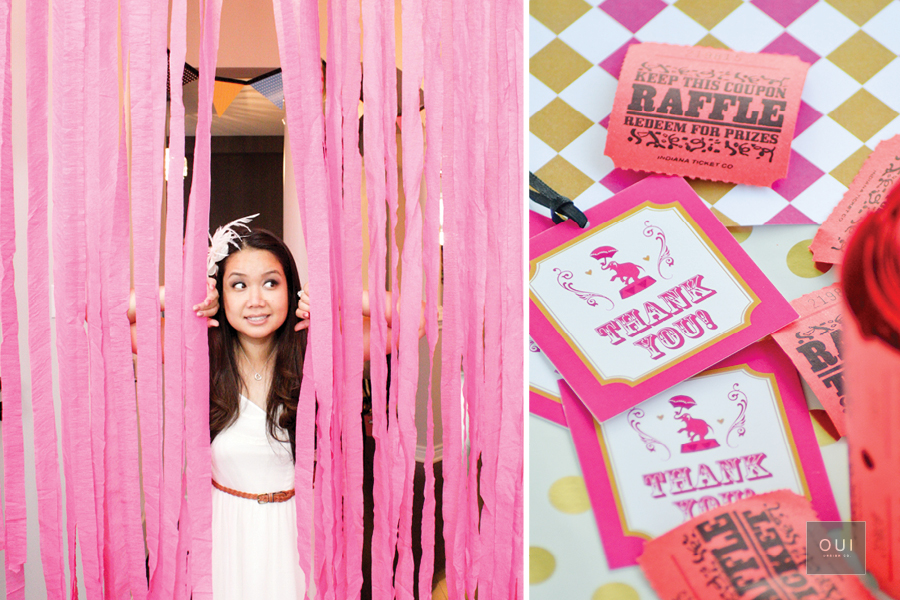 Carnival Soiree Bridal Shower
The perfect way to celebrate a bride-to-be who loves everything whimsical is with a carnival themed soirée. A fun day at the circus always makes the best of memories. From mouth watering snacks and candies all around, to games and prizes galore! The details create the vibe of an old time summer fair. The colour palette of pink with hints of blues & golds gives the party a feminine flair.
Bridal Showers have always been the occasion to throw a fun girly bash that no man would ever agree to. When designing this bridal shower, the inspirations words of playfulness and nostalgia always came to mind. The circus performers, fun food, and summer weather were the quintessential meanings of whimsical.
First things first! With every soirée, it begins with the invitation that sets the tone of what's to come. Details of mixed patterns & letters creates playfulness and an elephant icon is essential to bring in the circus theme. Hues of pink with hints of gold captures the female touch.
As with any carnival, the food is one of the most unforgettable attractions. Oh the classic hamburgers, fries, & popcorn complete with a Coca Cola float and a fun straw to top it off. For dessert, in keeping with carnival delights, we created hamburger, popcorn, and milk shake cupcakes. Also featured were cake pops styled on individual ringleader's stand.
A shower would not be complete without favours and a carnival would not be the same without prizes. We put two and two together and every guest went home happy with a prize favour in hand!
DESIGN TEAM
Photographer: Priscilla Schultz & Penny deLuna, Oui Design Co.
Art Direction & Design: Veronica Heng, Oui Design Co.
Cupcakes: Jane Pho, Dolled Up Cupcakes